Oahu Honeymoon Photography | Danielle + Brian
Honeymoon photos in Hawaii? This is one of the happiest times of your lives, and you're in one of the funnest places, so why the heck not! Danielle and Brian had a traditional wedding day on the mainland, so they wanted to celebrate with some frolicking on the beach. They always toyed with the idea of having an elopement, but the idea of leaving out family was just too much for them. So they had their epic wedding in Maine, and then hopped on a flight to the Pacific! Having a beach session was their way of having those elopement vibes.
I took them to one of my all time favorite beaches. The sunsets are always epic and the mountain views are ideal! We got really lucky with a beautiful rainbow. Little did I know how much rainbows meant to Danielle and Brian. Brian's grandmother passed away, and said every time they see a rainbow they think of her. I gave them a moment to soak it all in, and it was stunning.
I got the cutest text from Danielle after they saw their gallery! "Ohhhh my god. You are amazing!! And we had such a blast with you!! They are gorgeous the perfect way to remember our honeymoon :)"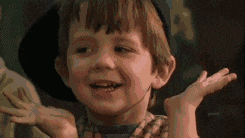 See the beauty for yourself! ↓
Oahu honeymoon photography is a great way to celebrate your big day!! I love to third wheel with couples for epic adventures! Contact me today to book your own session 🙂